This post may contain affiliate links. Read full disclosure policy here.
Money-saving expert Andrea Woroch shares her tips on how to save money if you're planning a trip to an theme park!
Every summer, millions of Americans flock to amusement parks with friends and family for some fun and adventure.
What most people don't anticipate is the rollercoaster of spending they will experience on everything from admission to parking to food.
Considering the average entrance fee for 13 major theme parks nationwide is hovering around $84 per guest, with some pushing the $100 mark (ouch!), the costs are becoming too much for many consumers to afford.
Luckily, you don't have to let a tight budget keep you and your family from having fun. Just follow these nine tips to spend less on your next theme park trip.
9 Tips to Spend Less at Theme Parks
1. Plan Ahead.
Not every theme park is the same, so it's important to research several options to find one that appeals most to you and your family. Take into consideration the extra costs of parking, food, games and any lodging if needed, and make sure there are suitable rides for the ages of your children. For those who want to stay overnight, review rates throughout the month to find the cheapest options and plan your trip accordingly.
2. Buy Tickets Online.
Buying tickets online won't just save you time of waiting in line, but it can save you money too! For instance, you can score $20 off at Universal Orlando Resort with advance online ticket purchases, while adult tickets to Elitch Gardens cost $30 less when you book online. You can also check out websites like undercovertourist.com, which offers ticket discounts of up to $60 at top resorts like Legoland and Universal Studios Hollywood.
3. Use Your AAA Membership.
Though AAA is most often associated with roadside assistance, many members will be pleased to learn about the discounts offered for a variety of theme parks, national parks and zoos as well as discounts for hotels and restaurants. For example, members can get $21 off asingle day ticket to Busch Gardens in Tampa among many other savings!
4. Book Through Your Wholesale Club.
Wholesale clubs offer more than the endless supply of bulk groceries. In fact, members also receive discounts to select theme and water parks. Right now, Costco members can purchase a 2-day pass for unlimited admission to over 40 of San Diego's top attractions including the San Diego Zoo and Safari Park, LEGOLAND, and Knott's Berry Farm theme park for only $87.99. Meanwhile, Sam's Club members can get a four-day pass for $146, which includes four combo meals and free parking.
5. Buy an Annual Pass.
If you plan to visit the same amusement park more than twice this summer, an annual pass is just what you need. For regional parks like Six Flags, purchasing a pass includes several perks like unlimited visits to all of their locations across the country for the rest of the year. Other benefits include free tickets for your friends on select days during the season as well as in-park discounts on food and merchandise. Also, pass holders can view ride wait times throughout the park on the Six Flags mobile app for iPhone and Android.




6. Consider Alternative Accommodations.
Your first thought may be to stay in a hotel affiliated with the theme park, but this usually isn't the most budget-friendly option with average prices hovering around $200 per night. Think outside the box and review vacation rental home availability through sites such as VRBO to find accommodation for as little as $90 per night. What's more, staying in a rental home gives you access to a kitchen where you can store and prepare meals to cut down on dining costs.
7. Redeem Coupons.
Pick up an entertainment book at a nearby tourist center to find such money-saving vouchers as two-for-one and 50-percent off deals to nearby attractions. Otherwise, scope out offers at coupons sites like Coupon Sherpa where you can score one free child hopper ticket with the purchase of one full-priced adult pass with a LEGOLAND coupon, or five days admission for the price of one. You can also enjoy up to $25 off admission to select parks with a Six Flags coupon.
8. Hunt Down Daily Deals.
Make use of websites like Groupon and LivingSocial which offer exceptional deals on theme parks with savings of up to 60 percent off. For instance, LivingSocial is currently offering $35 off tickets and parking for two at Elitch Gardens Theme and Water Park in Denver, Colorado. Or, if you're in the Phoenix area, you can pick up a single day pass to Big Surf Waterpark for 43% off on Groupon.
9. Enjoy Late Season Savings.
Being flexible with when you visit a theme park is key to saving money, so avoid popular holidays when fees tend to spike and consider a trip in late August when most kids are back in school to enjoy fewer crowds and lower prices.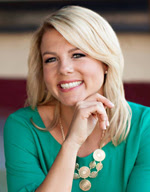 Andrea Woroch is a money-saving expert who transforms everyday consumers into savvy  shoppers by sharing smart spending tips and personal finance advice. As a sought-after media  source, she has been featured among such top news outlets as Good Morning America, Today,  CNN, Dr. OZ, New York Times, MONEY Magazine, Consumer Reports, Forbes and many  more. In addition, Andrea's stories have been published among leading publications and sites  such as Yahoo!, AOL Daily Finance, CNN Money, Huffington Post, LearnVest and New York  Daily News. Check out Andrea's demo reel or visit her website at AndreaWoroch.com for more  information about booking an interview or requesting an original written article. You can also follow her on Twitter or Facebook for daily money tips.
Image courtesy of Paul Brennan.